HISTORY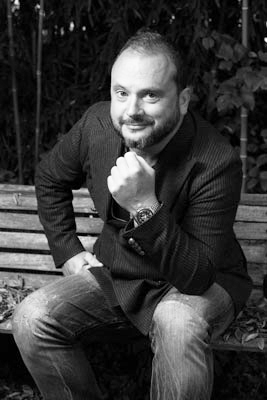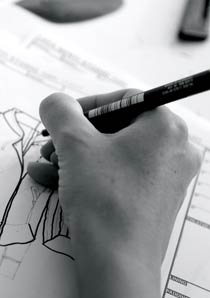 From consultant for iconic brands to creator of Lerock world, Luca Berti has been working in the field of fashion creativity for over thirty years.
1982
1982 – Mr. Berti opens a small tailor's shop in Ferrara.
1985 – He joins CIAO, a Marzotto division, to then move on to Pepper.
1989 – He enters in Diesel, in Molvena, as style office coordinator.
1993
He opens a consultancy office in Padua, working for companies such as Replay, Mustang, Unlimited, Uniform, beside his Milk & Roses project.
1999
1999 LHe returns to his hometown, launching the new Ferrara office, located in an early 20th century villa, breeding ground of important events – beside following the collections of internationally renowned brands such as Zu Elements, Romeo Gigli, Jack&Jones, Miroglio, Salsa, Fiorucci, Swish, Indian and Gianfranco Ferrè.
2000
The year of the "big challenge" comes with the launch of Parasuco, an old Canadian brand renowned in NYC urban world, driven by Luca towards the luxury jeans sector. The following success opens up the experimental phase of a long-time conceived idea and gives life to Skin Fish.
The unique and innate skill of starting from jeans-wear to naturally climb the prêt-à-porter heights conveys Mr. Berti the necessary experience to create an in-depth and full-scale project.
2009
Mr. Berti enters into a partnership with Vigoss, the Chinese company, which asks him to conceive a business strategy for LEROCK, a line of jeans distinguished by peculiar characteristics. Designed in Italy and produced in China, Lerock stands as a connection between Chinese entrepreneurship and Italian creativity.
At first, Mr. Berti creates sartorial jeans lines, starting from basic up to the entirely crystal-encrusted models: a world which, five years later, conquers 480 stores, positioning itself on the shelves of the most upscale boutiques, beside brands such as Gucci and Balenciaga.
For the Lerock project, Vigoss, a colossus producing sixteen million pair of jeans each year with an overall turnover of 230 million Euros, has entrusted the creative direction and production, business and distribution management to Mr. Berti's skillful competence: the break-even comes in 2012.Luca Berti has currently reopened his consultancy office for demanding clients in need of global projects.